Before anything else, Memorial Day is about honoring those who've served and sacrificed for our country. Yet it's also part of a patriotic three-day weekend that leaves plenty of room for BBQ, booze, beaches and fun. Plan ahead and celebrate the United States with a quick getaway to one of our top picks for a Memorial Day Weekend vacation in 2023. You can even compare events taking place in multiple cities with one click to help narrow down your decision.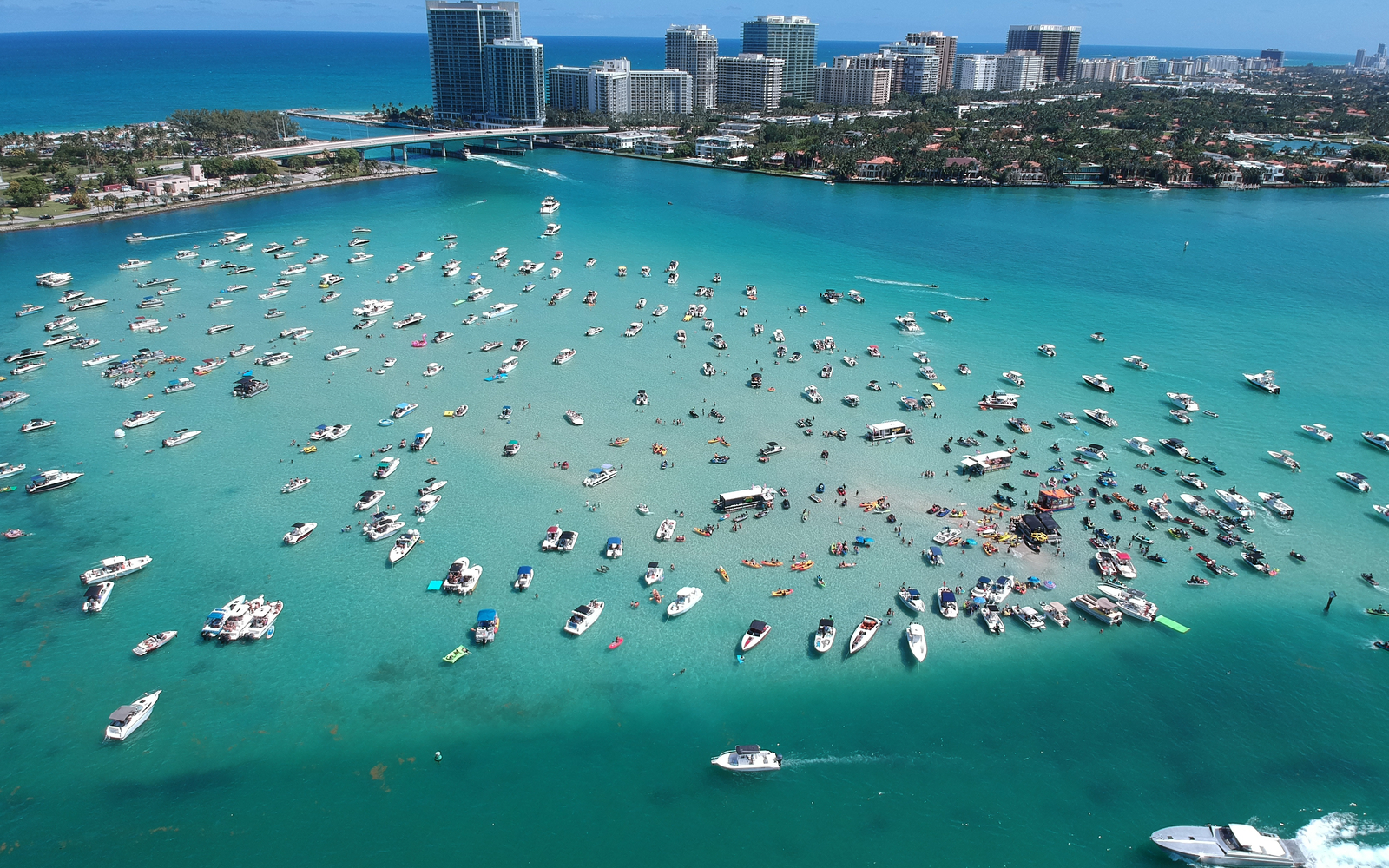 Miami continues to be one of the top party destinations in the country. Soak up the summer sun and work on your tan at one of the seductive beaches along Florida's eastern coast. Miami Beach has warm white sand that makes an impression against the art deco background of Ocean Avenue. For something more chill, head north and take a boat rental to Haulover Sandbar to party with island music, beverages and plenty of space to stretch out on the beach. There's nothing better than dragging your toes through the sand and taking a swim in the crystal-blue waters of the Atlantic Ocean. 
After the sun goes down, Miami has a thriving nightlife scene. E11even is an iconic party spot with DJs, aerial performers and one of the best nightclub sound systems in the world. Club Space, a downtown techno club on the same block, is also popular with a dazzling open-air terrace.
Memorial Day Weekend welcomes festivals like the Hyundai Air & Sea Show with a nighttime Miami Beach performance by country stars Big & Rich, the Sandz Caribbean Music Festival at Miami Marine Stadium and the LGBTQ-friendly Pridechilla Festival north of Miami in Ft. Lauderdale.
No events available yet. Please come back later!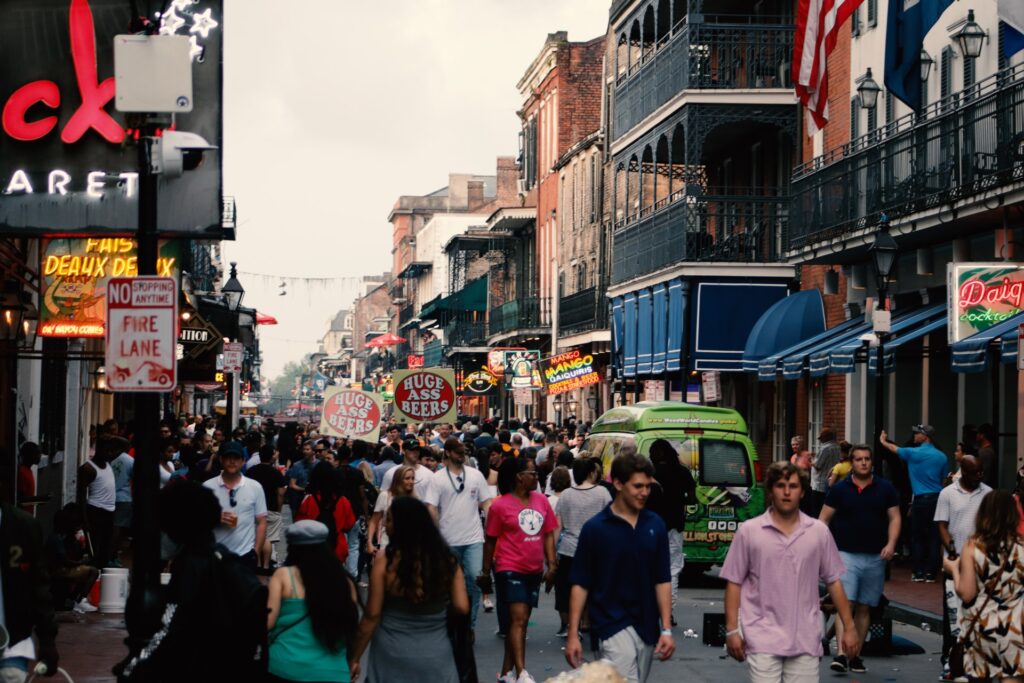 New Orleans has a rich history and classic architecture in a timeless environment by the water. It's also one of the few cities where you can legally consume alcohol on public streets. That in itself makes the city one of the best places to party for Memorial Day Weekend. Hop in and out of bars with a drink in hand while exploring the Big Easy. Hit the lively French Quarter and go wild on Bourbon Street, a pedestrian strip filled with jazz pubs, neon lights and dance halls. Stop at Tropical Isle and order the iconic Hand Grenade cocktail, made with vodka, gin and rum.  
Visitors can also check out the three-day New Orleans Greek Festival on Bayou St. John and honor our nation's history at the National World War II Museum or New Orleans Jazz Museum. If you prefer to take it easy and sip cocktails by the pool, check out the Drifter Hotel. It features hip music in a contemporary setting and a poolside lounge that's open to the public. 
Memorial Day Events in New Orleans
No events available yet. Please come back later!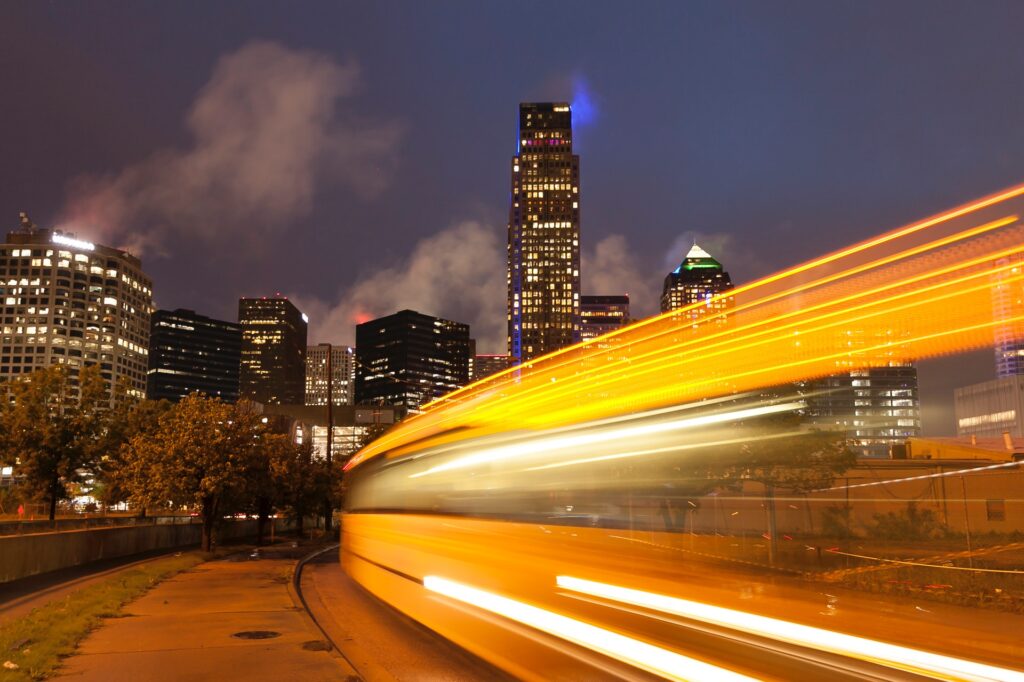 Dallas combines the cosmopolitan appeal of contemporary city life with Texas-style cowboy culture. Feast on BBQ at Smoky Rose or Pecan Lodge before exploring the sights of the Downtown Historic District, including the Sixth Floor Museum at Daley Plaza and the Wild West statues in Pioneer Plaza.  
Try exploring the city with a Private Party Bike. One can carry up to 15 people with stops at a wide variety of bars with specialty drink offerings. Want to keep things going after sunset? The nightlife in Dallas offers lots of options, from casual pubs (The Crafty Irishman) and swanky rooftop cocktail bars (The Gallery) to buzzworthy clubs with bottle service (Theory, Sanctuary). 
No events available yet. Please come back later!
Atlanta is not only Georgia's largest city but also its capital city — and kicks off what's sure to be a hot, sticky summer on Memorial Day Weekend. Enjoy downtown attractions, including Centennial Olympic Park, CNN Center (with studio tours), and the World of Coca-Cola. Hang around for a while, and you'll soon see why Atlanta is often called the "New York of the South."
Want to dance the night away? Check out popular spots like The Basement or Gold Room. If you're looking for a more low-key spot to enjoy some drinks, consider a night at SkyLounge, an upscale rooftop bar with craft cocktails, or Porter Beer Bar, a cozy destination with a fantastic craft beer selection. 
Memorial Day Events in Atlanta
No events available yet. Please come back later!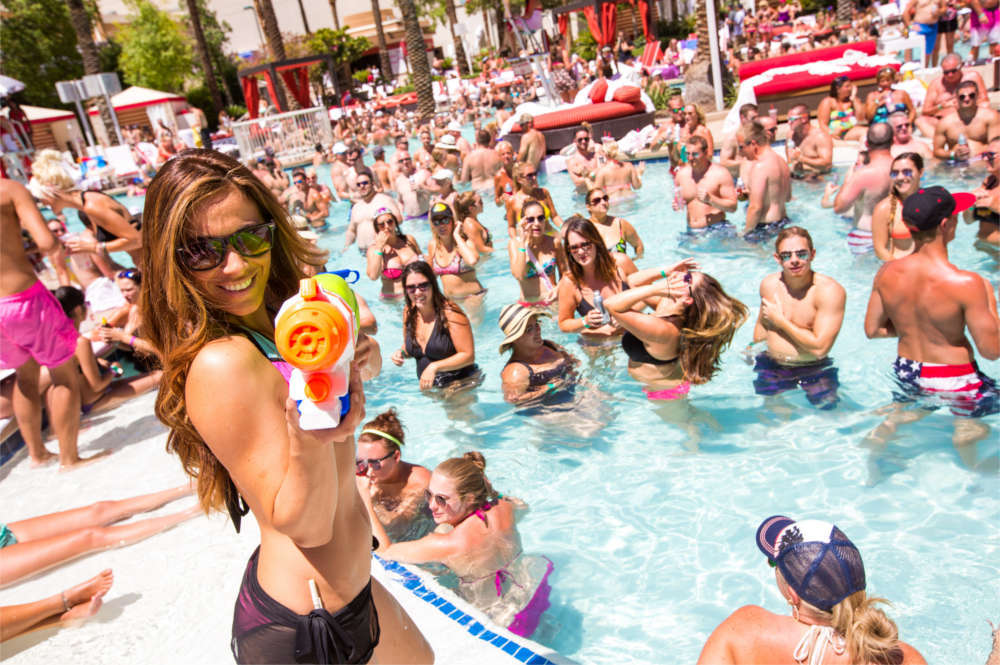 Las Vegas will be hot and happening during the holiday weekend. Hit the Strip with tourists eager to check out the Bellagio fountains, take a ride on the High Roller observation wheel or relax on a gondola at the Venetian. Most of the big resorts have a casino, so try your luck with a game of poker or blackjack. Pool parties like Wet Republic at the MGM Grand, Bare Lounge at the Mirage and Marquee at the Cosmopolitan could see their biggest crowds of the year. Book early.
Reserve tickets now for big-name residencies by Garth Brooks, Katy Perry, Bruno Mars, Barry Manilow, Donny Osmond and Santana, who all have performances scheduled. Beyond the Strip, make sure to explore the lights and energy of the Fremont Street Experience (with plenty of colorful neon marquees) or hang out with the locals in the Downtown Arts District. Enjoy dinner at Esther's Kitchen (a must-try for farm-to-table Italian) and sip on cocktails at the Velveteen Rabbit.
Memorial Day Events in Las Vegas
No events available yet. Please come back later!
Lake of the Ozarks in central Missouri is a relatively quiet vacation area that comes alive during Memorial Day weekend. Most of the action surrounds the lake itself, a reservoir formed by the Bagnell Dam, which has become a photo spot and landmark in its own right. Lake Ozark and Osage Beach (about six miles south) are both hotbeds of activity for boating, fishing, kayaking and other water activities. Most of the shops and restaurants have been around for years.
Coconuts by the Lake on the north side of the reservoir is a popular party destination that includes an adults-only pool and the family-friendly Bananas Water Park. Dip your feet in the sand and enjoy a beer by the water.
The Ozark Mountains represent the beauty of nature at its finest. Detour to Starks Caverns, a collection of caves and rock formations formerly occupied by ancient Indigenous tribes and later, early Missouri settlers. Visit Ha Ha Tonka State Park to see the ruins of an old "castle" that was actually a vacation home and hotel destroyed by fire.
Memorial Day Events in Lake of the Ozarks
No events available yet. Please come back later!
Honor the greatness of America's heroes this Memorial Day with a visit to Washington, D.C., where you can pay respects to fallen service members at the World War II Memorial, Vietnam War Memorial and Arlington National Cemetery. Museums like the Smithsonian offer endless opportunities to learn about American history and ingenuity — as well as a blast of air conditioning to beat the city's hot summer weather.
Watch the National Memorial Day Parade from the steps of the National Archives and feel the rumble of the Rolling Thunder motorcycle rally, which roars through the city during the annual holiday weekend. You'll also want to snap photos in front of the White House, U.S. Capitol, Washington Memorial, Lincoln Memorial and other famous landmarks.
Looking to stay up late and party? Visit clubs like Flash, Sax and Echostage, which attract some of the best DJs in the world. The 9:30 Club is a legendary venue for live concerts. The promoters are opening The Atlantis, a more intimate sister venue, the Tuesday after Memorial Day Weekend with a special performance by the Foo Fighters.
Memorial Day Events in Washington, D.C.
No events available yet. Please come back later!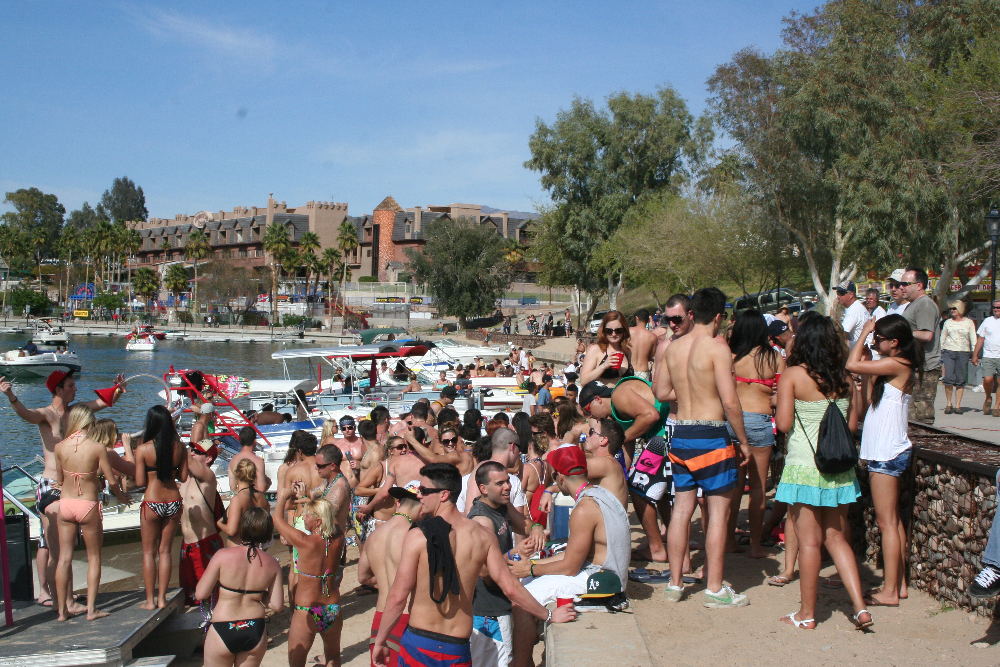 Lake Havasu City is known as the "Jet Ski Capital of the World" with boating and water activities along more than 400 miles of coastline. The lake itself is a man-made reservoir on the Colorado River between Arizona and California. Zip around on a personal watercraft, go kayaking or book a sunset cruise. Most of the hotels are near the Bridgewater Channel, a quiet waterway underneath the London Bridge, which was shipped over from England and rebuilt in Lake Havasu City brick by brick.  
The weather gets scorching hot by the time Memorial Day Weekend comes around. Balance all that fun in the sun with the city's loose, but vibrant nightlife scene, whether dancing all night at Kokomo, singing karaoke at PJ's Cabana Bar or boot scootin' to live country music at the Flying X Saloon. If you prefer the great outdoors, go rock jumping into the water at Copper Canyon and explore the rugged trails at SARA Park. Just make plans for early in the day before the heat of the midday sun shows up.
Memorial Day Events in Lake Havasu City
No events available yet. Please come back later!