Before anything else, Memorial Day is about honoring those who've served and sacrificed for our country. Yet it's also part of a patriotic three-day weekend that leaves plenty of room for BBQ, booze, beaches, and fun. With lockdowns loosened and vaccinations on the rise, it could be the perfect time for a quick getaway. So check out our top picks for a Memorial Day Weekend vacation in 2022. You can even compare events taking place in multiple cities with one click to help narrow down your decision.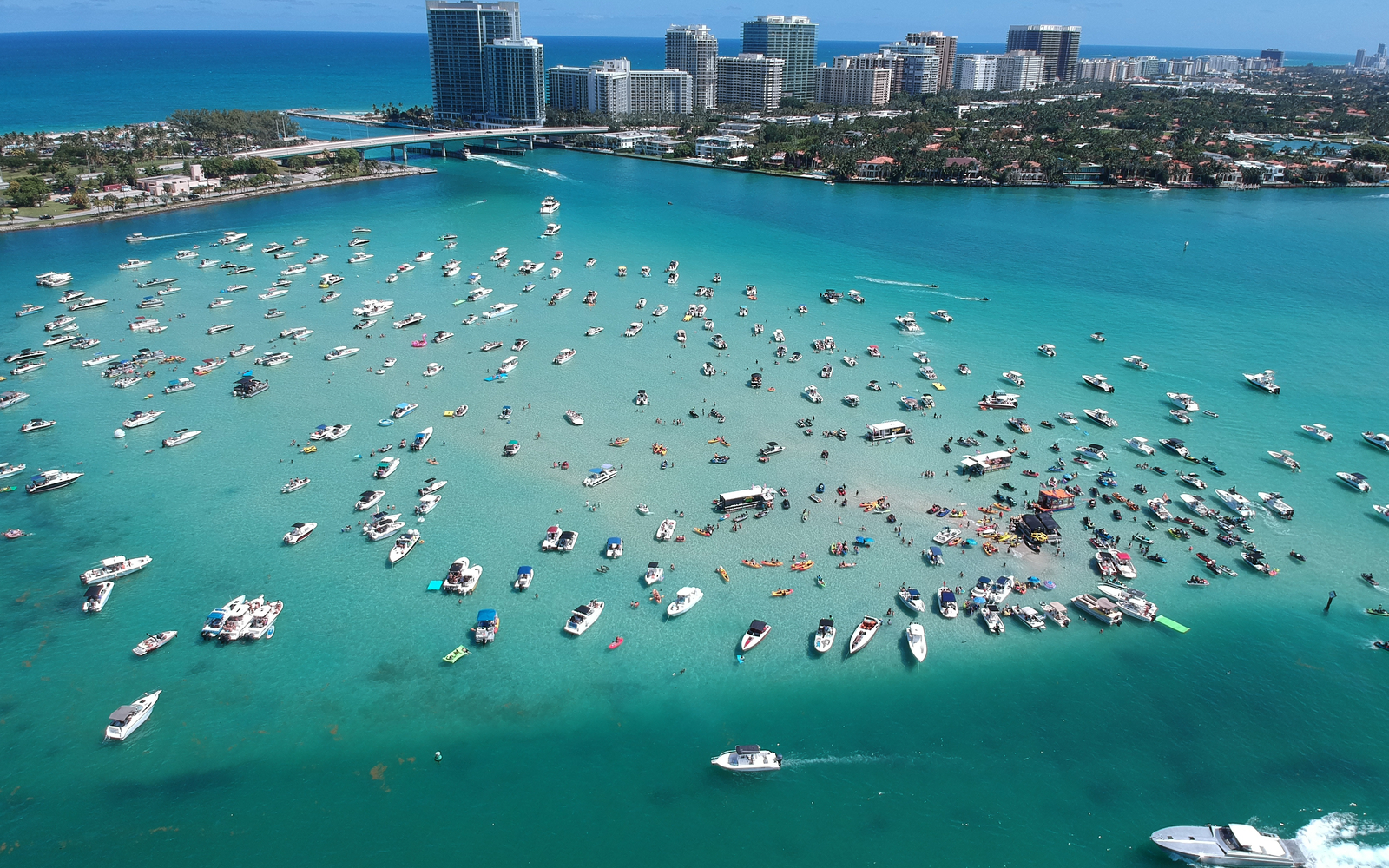 Even during a pandemic, Miami is proving to be one of the top party destinations in the country. Soak up the summer sun and work on your tan at one of the seductive beaches along Florida's eastern coast. Miami Beach has warm white sand that makes an impression against the art deco background of Ocean Avenue. But for something more chill, head north and take a boat rental to Haulover Sandbar to party with island music, beverages, and plenty of space for social distancing. There's nothing better than dragging your toes through the sand and taking a swim in the crystal-blue waters of the Atlantic Ocean. 
After the sun goes down, Miami has a thriving nightlife scene. But some clubs are adjusting their formats and transforming into daytime drinking destinations. The 4 am revelry show at E11even now takes place at 4 pm. Club Space, a downtown techno club, is another popular spot with doors open for daytime partying. Clubs in Miami don't resemble the same tightly-packed scenes that existed pre-pandemic, but by making table reservations online, you can still enjoy these venues with limited capacity.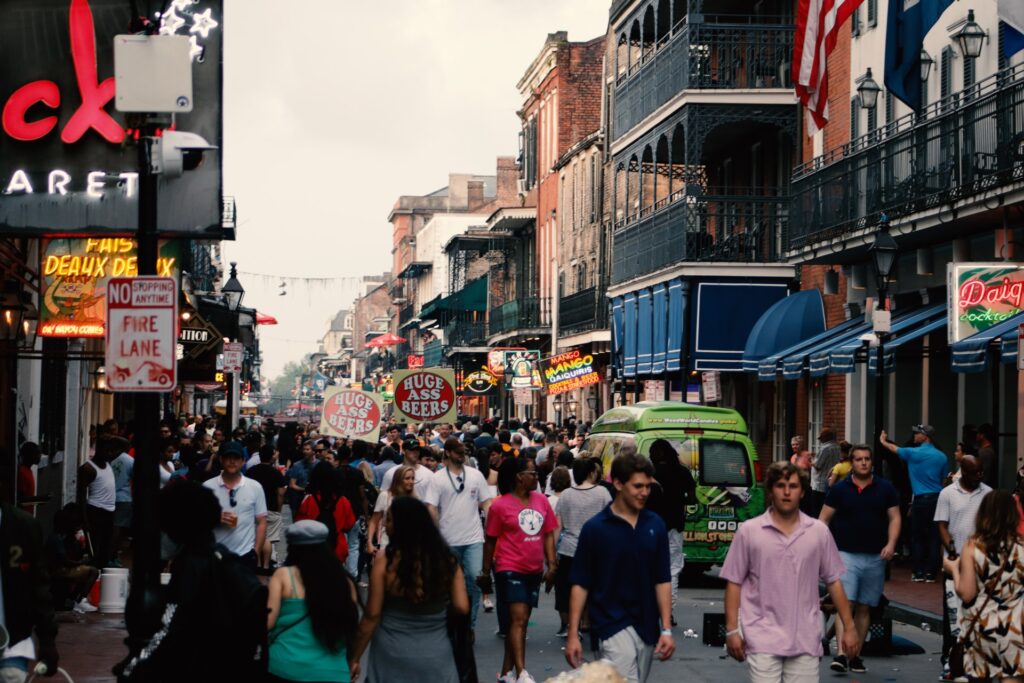 New Orleans has a rich history and classic architecture in a timeless environment by the water. It's also one of the few cities where you can legally consume alcohol on public streets. That in itself makes the city one of the best places to party for Memorial Day Weekend. Hop in and out of bars with a drink in hand while exploring the Big Easy. Hit the lively French Quarter and go wild on Bourbon Street, a pedestrian strip filled with jazz pubs, neon lights, and dance halls. Stop at Tropical Isle and order the iconic Hand Grenade cocktail, made with vodka, gin, and rum.  
If you prefer to take it easy and sip cocktails by the pool, check out the Drifter Hotel. It features hip music in a contemporary setting and a poolside lounge that's open to the public. To adhere to COVID-19 regulations, a $10 reservation is required and can be made online.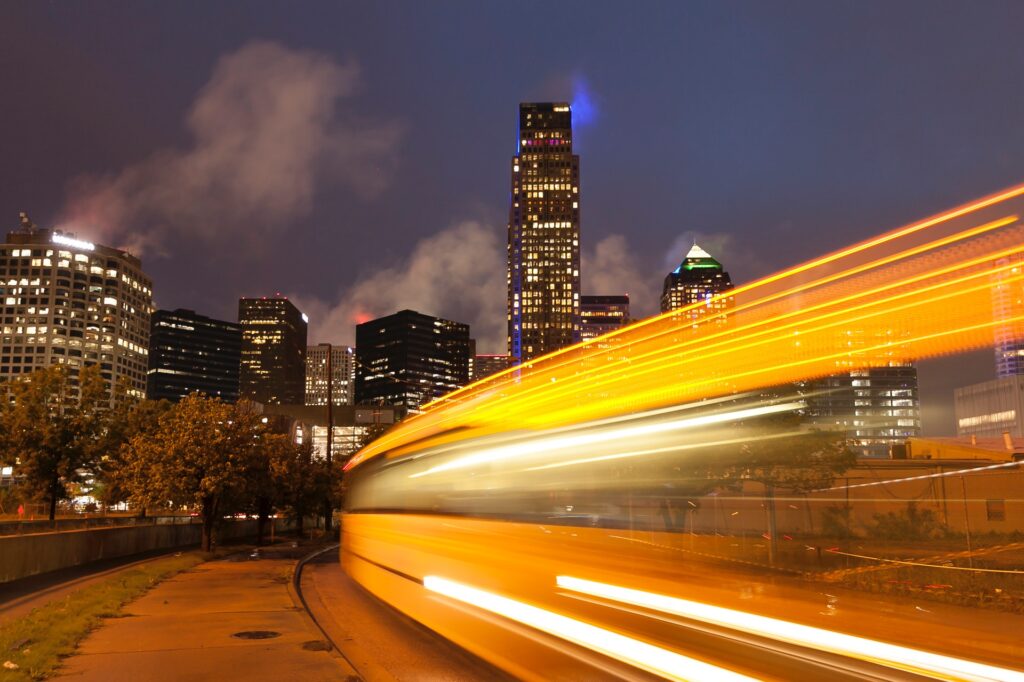 Dallas combines the cosmopolitan appeal of contemporary city life with Texas-style cowboy culture. Feast on BBQ at Smoky Rose or Pecan Lodge before exploring the sights of the Downtown Historic District, including the Sixth Floor Museum at Daley Plaza and the Wild West statues in Pioneer Plaza.  
Try exploring the city with a Private Party Bike. One can carry up to 15 people with stops at a wide variety of bars with specialty drink offerings. Want to keep things going after sunset? The nightlife in Dallas offers lots of options, from casual pubs (The Crafty Irishman) and swanky rooftop cocktail bars (The Gallery) to buzzworthy clubs with bottle service (Theory, Sanctuary). 
Atlanta is not only Georgia's largest city but also its capital city–and kicks off what's sure to be a hot, sticky summer on Memorial Day Weekend. Enjoy downtown attractions, including Centennial Olympic Park, CNN Center (with studio tours), and the World of Coca-Cola. Hang around for a while, and you'll soon see why Atlanta is often called the "New York of the South."
Want to dance the night away? Check out popular spots like the Gold Room or Basement. If you're looking for a more low-key spot to enjoy some drinks, consider a night at SkyLounge, an upscale rooftop bar with craft cocktails, or Porter Beer Bar, a cozy spot with a fantastic craft beer selection.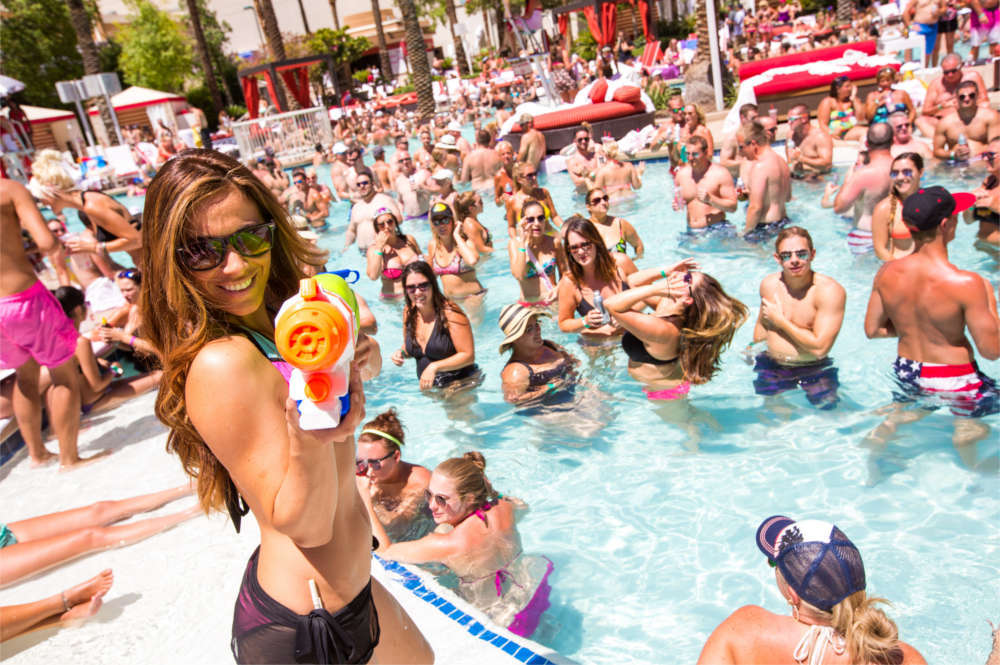 Las Vegas is starting to look like its old self again. The Strip is busy with tourists eager to check out the Bellagio fountains, take a ride on the High Roller observation wheel, or relax on a gondola at the Venetian. Most of the big resorts have a casino, so try your luck with a game of poker or blackjack. Pool parties like the Wet Republic at the MGM Grand and Marquee at the Cosmopolitan could see their biggest crowds of the year. Book early.
Most big shows and residencies are still on hold. Instead, explore the lights and energy of the Fremont Street Experience (with plenty of colorful neon marquees) or hang out with the locals in the Downtown Arts District. Enjoy dinner at Esther's Kitchen (a must-try for farm-to-table Italian) and sip on cocktails at the Velveteen Rabbit.