After a long pandemic, Americans are ready to get back to normal this summer and celebrate the country's 245th birthday in grand style. Between the great food, fireworks, and warm weather, the top U.S. cities to visit for Independence Day Weekend are calling your name for a patriotic getaway. Check out the following suggestions and if you need further help choosing a destination, compare Fourth of July Weekend events in different cities on Experism. 
New York
The Big Apple traditionally hosts one of the largest Independence Day celebrations in the country with the iconic Macy's Fireworks Show. After a toned-down presentation last year, the production is back to full force, with more than 65,000 fireworks erupting from the Brooklyn Bridge along the East River. A second, smaller show takes place on the Coney Island boardwalk immediately afterward. Spend the holiday weekend exploring everything New York offers, including Times Square, Central Park, and other must-see destinations.  
No events available yet. Please come back later!
Philadelphia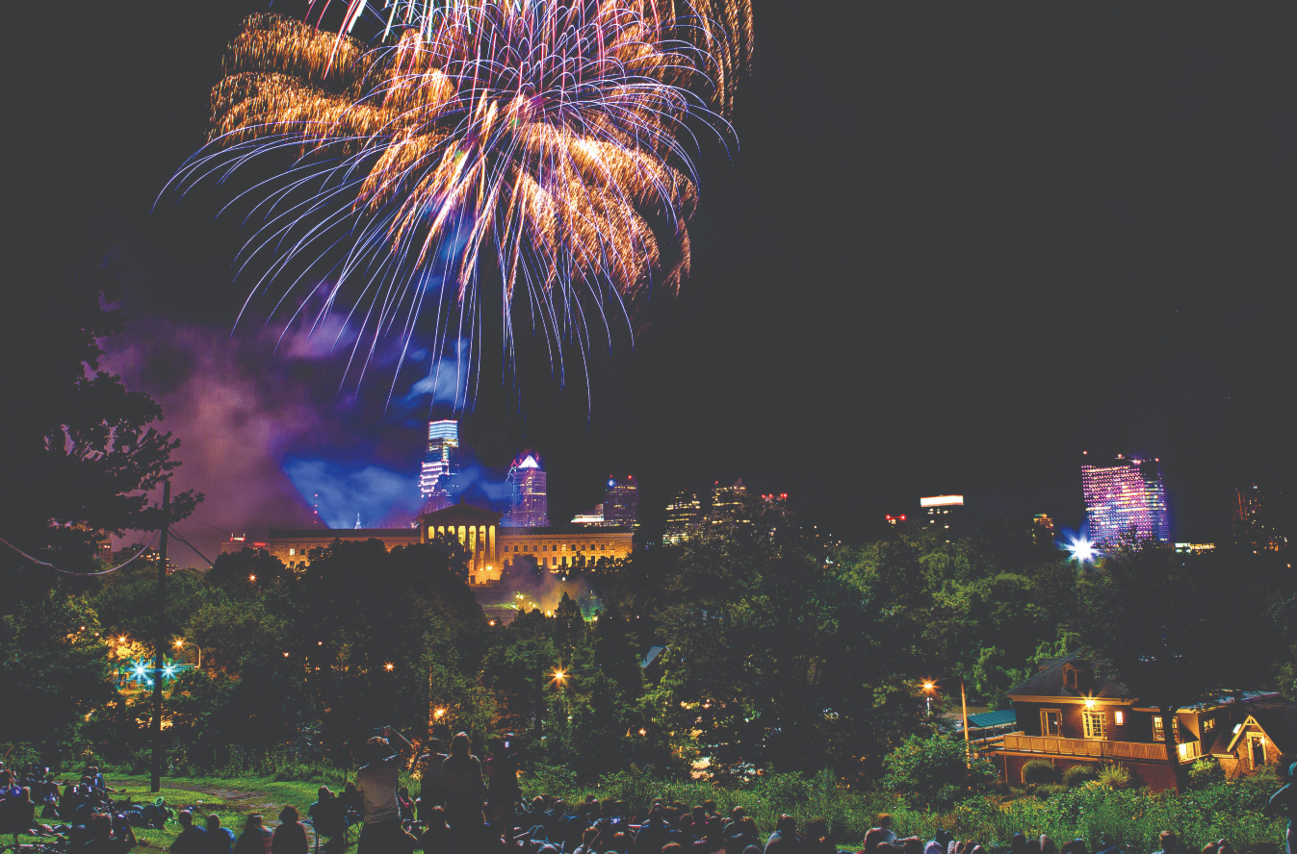 The Constitution and Declaration of Independence were written and signed in Philadelphia, making the City of Brotherly Love one of the most patriotic destinations in the country. Celebrate freedom and liberty with Welcome America, a series of events from June 19 to July 4, culminating with a free Independence Day concert (featuring Flo Rida and Bebe Rexha) and a fireworks extravaganza above the Benjamin Franklin Parkway. Welcome America also includes Juneteenth events this year to honor the emancipation of enslaved African-Americans. While in town, make a point to visit the Liberty Bell, Independence Hall, and the Betsy Ross House, where the first American flag was sewed.    
Chicago
The Windy City is back — and eager to show it. Navy Pier has reopened and is hosting fireworks shows above Lake Michigan every Wednesday and Saturday (including July 4th weekend) this summer through September 4. That gives you plenty of time to celebrate the rockets' red glare in one of the most exciting cities in the country. Wrigley Field just returned to total capacity, so find time to enjoy America's Favorite pastime as well by cheering on the Cubs. 
No events available yet. Please come back later!
Washington, D.C.
The nation's capital will see fireworks erupt over the Washington Monument, Lincoln Memorial, and other iconic landmarks on the National Mall. The presentation kicks off with A Capitol Fourth, a concert on the West Lawn of the U.S. Capital with the National Symphony Orchestra and other performers. Just outside the city in Virginia, Mount Vernon, the home of George Washington, will host its own Independence Day events.
July 4th Events in Washington D.C.
No events available yet. Please come back later!
Nashville
Music City knows how to party, and that's especially true for America's birthday on July 4. Nashville's downtown festival — Let Freedom Sing! — promises to be bigger than ever, showing the city's resilience from not only the pandemic but the destruction of both a bombing and tornado this past year. The event is headlined by Brad Paisley, with the Nashville Symphony playing along live to a spectacular fireworks show over the Cumberland River.  
San Diego
Enjoy the warm sun, a bayside breeze, and a variety of July 4 events when planning a vacation in San Diego. Big Bay Boom! is the largest fireworks celebration in the city, with 17-minutes worth of explosions erupting from barges strategically placed along the coast. Seaworld is also hosting its own fireworks show. Families in Santee can enjoy the holiday with Santee Salutes at Town Center Park East, featuring music, food vendors, and a dual fireworks display. 
No events available yet. Please come back later!
Dallas
Everything's big in Texas, including various 4th of July festivities. The State Fair of Texas Midway hosts Fair Park Fourth, the largest Independence Day celebration in the Dallas area with music, food, rides, kids' activities, and fabulous fireworks spectacular. Yet, the most explosive fireworks are above the Panther Island Pavilion for Fort Worth Fourth. If that's not enough, Snoop Dog will harness his alter ego, DJ Snoopadelic, for an 18-and-over July 4 party at Lava Cantina. 
No events available yet. Please come back later!
Las Vegas
Sin City usually saves the fireworks for New Year's Eve, but Las Vegas is going the extra mile to celebrate its recent full-capacity reopening this year. A late-night fireworks show will shoot off from the rooftops of seven resorts, including Caesars Palace, Aria, The Strat, and the brand-new Resorts World. Plan a perfect vacation on the Las Vegas Strip to enjoy the colorful spectacle. In the west suburbs, Summerlin hosts a patriotic parade on July 4 and fireworks after minor-league baseball games at the Las Vegas Ballpark on July 2 and July 3.  
No events available yet. Please come back later!