Since the days of Versace and cocaine, Miami has been home to the swankiest clubs in Florida. Though clubs change hands and names in rhythm with ever-evolving music and fashion trends, the beautiful people and booze-soaked beach parties stay constant. South Beach's latest offerings cater to fans of hip hop and electronic dance music (EDM) with the occasional Latin twist. Notable artists perform almost every night of the week.
Miami's laid back party atmosphere means revelers should take there time before heading out prematurely. Unless a major headliner is performing, people don't normally head to the clubs until after midnight. 
2022 Miami Club Events Schedule
Story
Best club to walk to from South Beach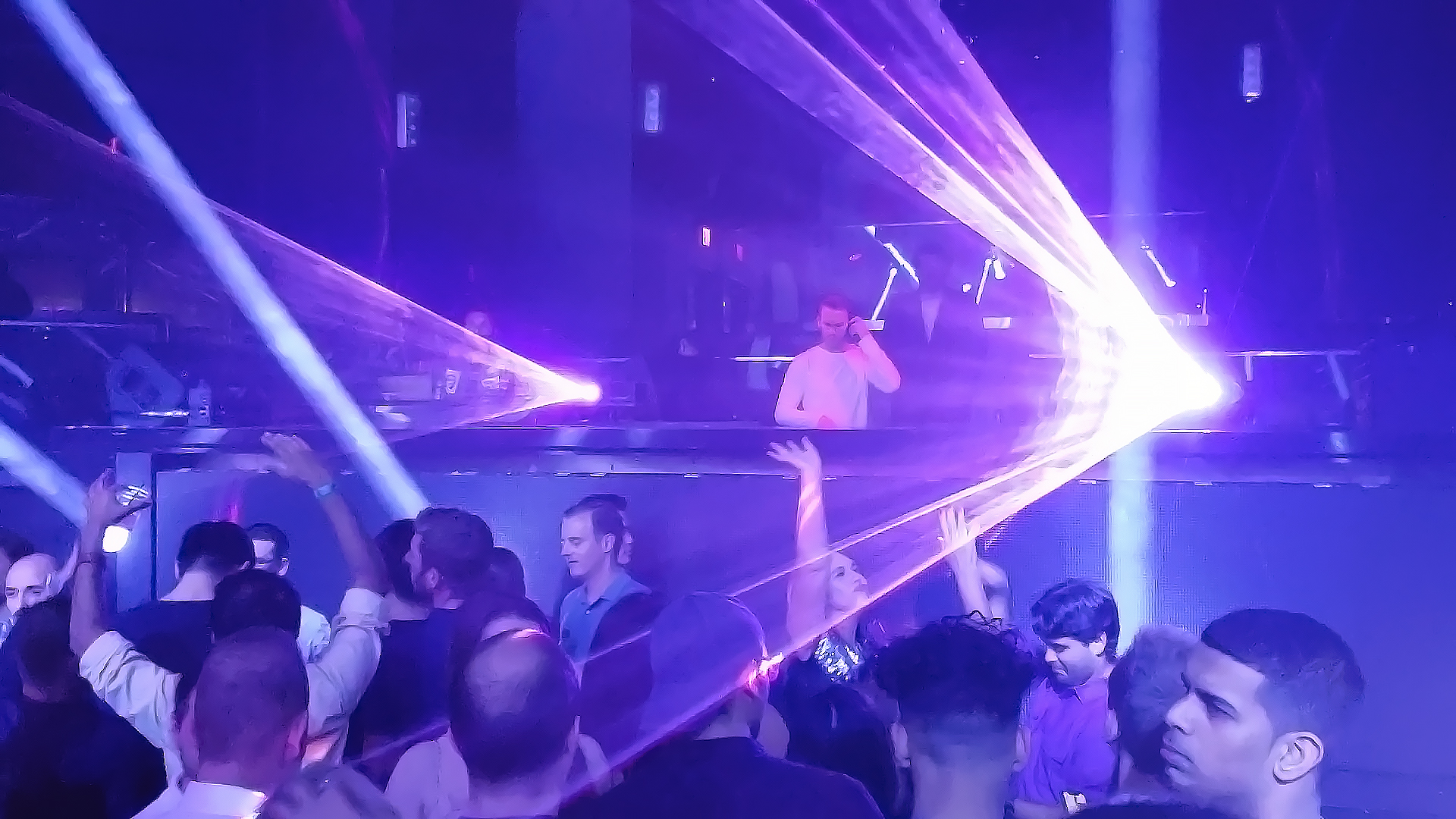 Club Story is conveniently located on South Beach. Owned and operated by MMG Nightlife (the same group that owns LIV), this club is more accessible with a small club feel, even if it has a somewhat dated look. All the same, Story boasts over 50 VIP tables and five full-service bars and a larger dance floor than its big sister. MMG contracts the same big hip-hop and EDM names to perform at Story as they do at LIV: Afrojack, Snoop Dog, Kaskade, and more. See the same artists that perform at LIV without paying the much higher-priced covers or bottle service.
E11EVEN
Best club to get a dance
Located downtown, just 15 minutes from South Beach, E11EVEN is a 24-7 Miami megaclub many says is hard to define. Its rooftop has its own restaurant. And as a performance venue, it hosts world-class DJs such as Diplo, Steve Aoki, and Alesso. Get to this renowned hotspot just before the clock strikes midnight and you'll find a two-tier dance floor that's as lively as any in the world, complete with Cirque du Soleil-style acrobats (as seen in the video) and countless beautiful women. Male patrons be warned: there's a catch.

As the night wears on, at most nightclubs, female clubbers trickle out. Men linger like wolves, circling the few ladies brave enough to stay until the last call. At E11EVEN, the ratio of women to men stays even, even growing. By 3:00 a.m., E11EVEN morphs from a nightclub to a strip club. Those impressed by South Florida's Latinas by day won't want to miss the opportunity for topless lap dances in a private, stylish cubical located in the back of the club.
LIV
Best club to see beautiful people
LIV sits on the site of a former 1950s and 1960s luxury lounge with a stage once graced by Frank Sinatra and Elvis Presley. Owners have since spent millions remodeling and upgrading everything, turning it into an immersive technological neon wonderland that puts nightclubs in London and New York to shame. The 18,000 square-foot, warehouse-sized venue's centerpiece is a collection of 400 individual LED screens that merge like highway on-ramps to form "the Spider." The periphery is as impressive as the core, with a state-of-the-art sound system and space to entertain a thousand guests and enough events to fill a thousand-and-one nights.
Search LIV for celebrities actors, athletes, and rockstars hanging out in the many lavish tables and private skyboxes. Look for five-star DJs like Travis Scott, DJ Khaled, Kaskade. Stick around to hang with the best-looking nightlife crowd Miami has to offer. Gents will appreciate that LIV's guy-to-girl ratio is better than any other club in Miami.

Club Space
Best club to get your rave on
Located around the corner from E11EVEN, in downtown Miami, Club Space has been called the United States' best dance club. DJ magazine for eight years has ranked it in its top ten clubs. That it exists after 10 years while other clubs come and go is a testament to its popularity and success. Space offers a spartan, no-frills experience that many reviewers say is "substance over style." Here, more than any club in Miami, it really is about the music.
Three separate rooms feature seizure-inducing lighting and ear-drum-popping sound systems and colorful, costumed characters that recall the Electric Daisy Carnival. Their size leaves space for dancing, which attracts ladies. However, Space can get crowded, especially The Terrace–their primary room featuring their headliners. Being butt-to-butt with other clubbers may or may not be a positive experience. Secondary acts bring their skills to The Loft, others to The Ground.
Be sure to down an iced double-espresso before you go: Club Space is a high energy, borderline-insane experience. Some clubbers reported seeing patrons being carted out in ambulances.
Mangos
Best club to Salsa

During the week there is not normally a cover. Friday and Saturday is typically a $20 cover for gents and $10 for ladies. This is a super high-energy spot that plays salsa, meringue and entertains guests with beautiful Latinas shaking their booties and ripped hunks stripping down to the Y fronts.
Make reservations in advance and you can have the option to get a table in front of the main stage and dine from their competitively priced menu.
Salsa and merengue are the main sounds you will hear in this 2 story venue but venture upstairs and you will find several small rooms catering to different music tastes such as R&B and Hip Hop.
The large menu consists of burgers, pasta, and many seafood options all of which are very fresh. Cocktails…
To find out what events are going on at any time in Miami use our entertainment search.
Clubs to visit during the week
There are many little holes in the wall type lounge spots that you can find throughout Miami beach but none of them are that spectacular. 
Pearl Champagne Lounge
Sunday at Nikki Beach

The Pearl Champagne Lounge can be described in many ways, but the most fitting word is "elegant." Befitting its namesake, the Pearl Champagne Lounge is totally white, with accent lighting providing splashes of color throughout the club. Its style and atmosphere are unique among clubs in the dimly lit clubs of South Beach. At Pearl Champagne Lounge, there are two splendid choices: dance among the beautiful men and women of Miami's nightclub patrons, or drink on the covered terrace overlooking the rolling waves of the Atlantic Ocean. If you choose the latter, you won't miss a second of the music, as Pearl Champagne Lounge's high-tech sound system allows the music to permeate throughout the club.
Mokai Mondays
Mokai is quite elaborate for such a small club. The video below is a good example of how many dancers and VIP waitresses put on a big show for such a small spot. One time they had their license revoked for having a woman dressed in
black bra and panties
ride into the club on a white horse. Shortly after making an entrance the horse slipped on the floor and flung the woman off.
These boutique cliquey clubs might not be the best atmosphere for tourists but the locals are obviously having a blast. One club you can bet on any night of the week is Mangos (featured above).