A destination for entertainers and live music long before the concept of a DJ even existed, Chicago's clubs have always served as cultural hubs. Today, a large portion of the city's nightlife is centered around River North, a neighborhood just north of the Loop that's typically teeming with tourists and locals looking for a good time. And thanks to Chicago's location right in the middle of the country (and its international airports), it's also a frequent stop for DJs from around the world. Not sure where to get the party started while you're in town? Head to these Chicago nightclubs where you can dance the night away.
2023 Chicago nightclub events schedule
Tao Chicago
Best high-end club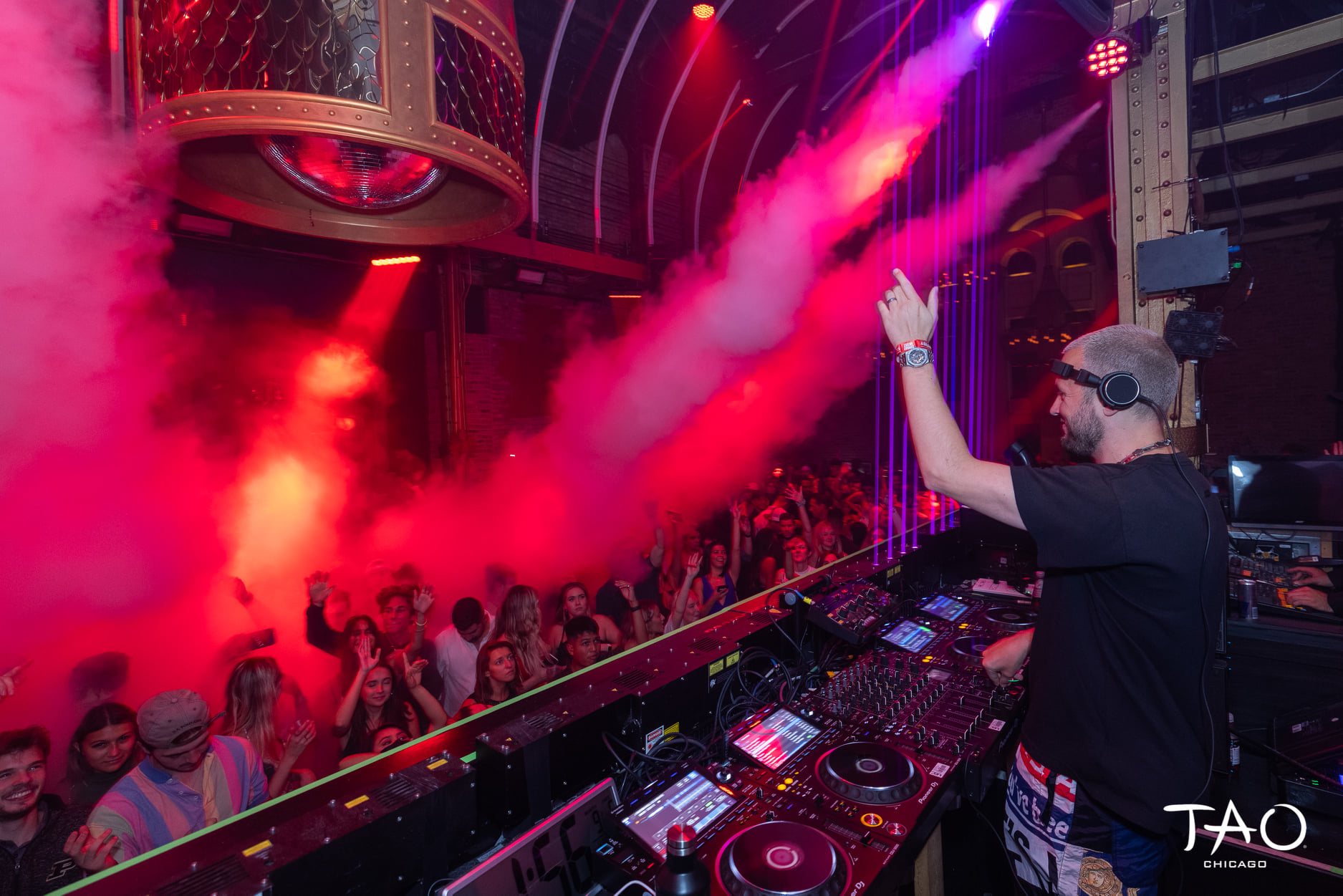 Founded in New York City before making its way to Las Vegas and Chicago, Tao's location in River North contains a cavernous pan-Asian restaurant on its first floor and a club with room for 1,000 revelers upstairs. Overseen by a towering 20-foot-tall mural and a Japanese bell outfitted with a disco ball, there's ample room for dancing or hiding away in an alcove. An international cast of DJs perform on Friday and Saturday nights, and you'll usually need to reserve a table to guarantee a spot—unless you're willing to wait in line and pay a pricey cover fee.
Prysm
Best club for EDM
Feel free to pregame at the Whole Foods bar (it's right across the street) before you enter PRYSM and let loose in the two-level club. When it's not hosting sets from EDM heavyweights like Borgore and Don Diablo, this Lincoln Park destination is known for late-night parties on Sunday and Monday nights that attract industry workers starting their "weekend" with hot beats and cool drinks. For an even more intimate experience, try to score a table at the second-floor  No.9 champagne lounge, where artists occasionally host after parties and DJ sets.
Electric Hotel
Best warehouse club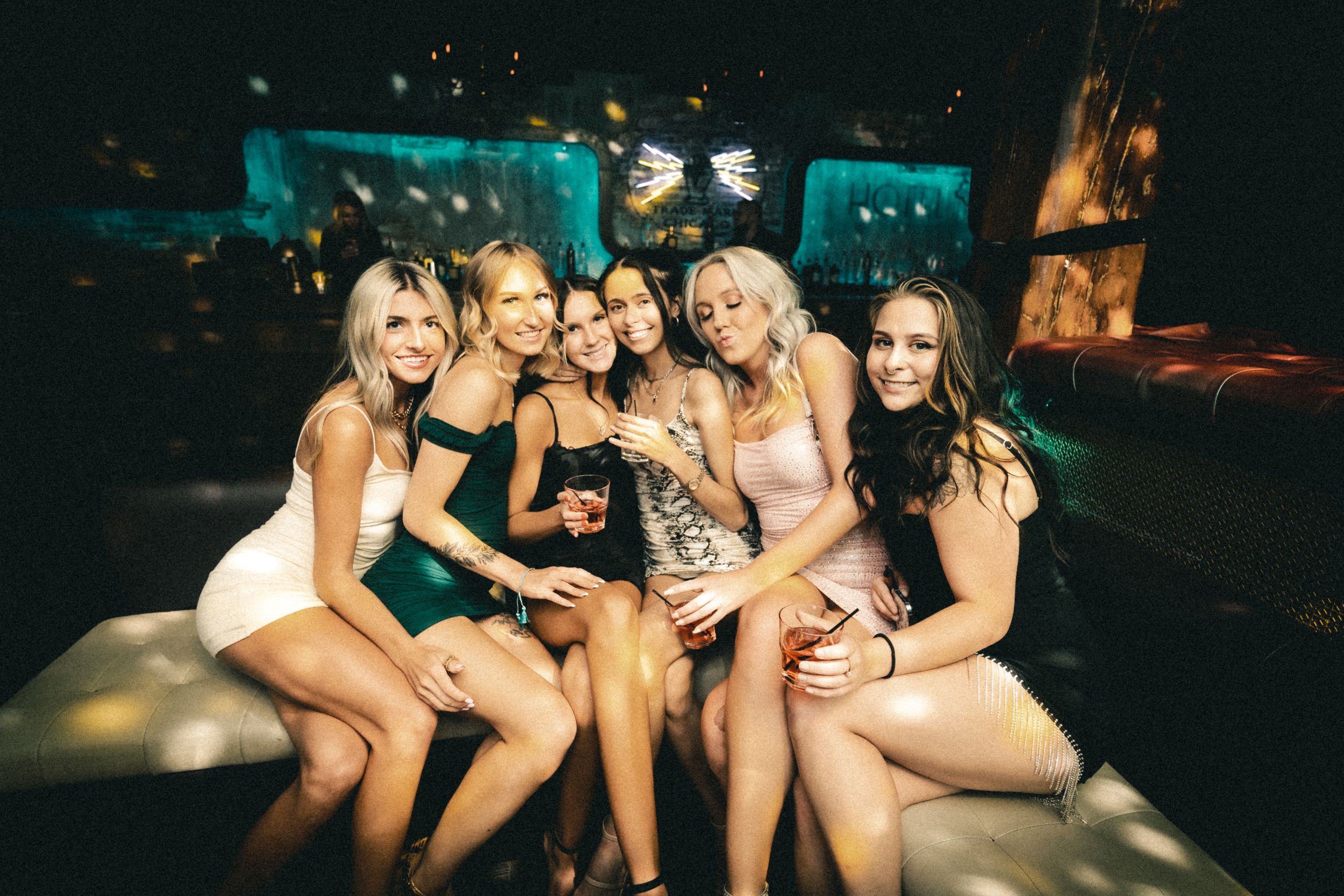 A former warehouse space that once housed an electrical supply company (hence the name), this River North space was transformed into a German-inspired nightclub. Once you check in, you can head straight for the dance floor and snap photos of a ceiling filled with disco balls or strike a pose in front of a variety of neon signs. When it's open, this club keeps the party (and bottle service) going until at least 3am, and until 5am on Saturday nights.
Sound-Bar
Best Euro-style club
With nine bars and four lounges spread out across two floors, this River North hot spot draws inspiration from European clubs where you can cut loose on an expansive dance floor or find a corner to sit down, order a drink and catch your breath. You'll typically find a lineup of local and international house and techno DJs behind the decks, spinning until the wee hours of the morning. Most events are ticketed, so it's easy to claim your spot and avoid queueing up for entry.
Le Nocturne
Best club with a ladies night
If you're on the city's Far North Side and don't want to make the trip to the Loop, this Uptown nightlife destination awaits. Founded by a French expat who loves house music, Le Nocturne is one of the city's newest clubs, boasting a 25,000-watt sound system and nearly 100 computerized lights that react to the rhythms. Ladies get free admission (with RSVP) on Thursday nights, when the playlists focus on hip-hop, dancehall, afro-pop and top 40 hits.
Underground
Best club for celebrity sightings
Owned by local hospitality industry mainstay Billy Dec (who you may recognize from his minor roles on shows like Friends and Chicago Fire), the Underground always seems to attract celebrities to its VIP tables, especially during major festivals like Lollapalooza. Located below street level, you'll usually find dazzling displays of lights and lasers as hip-hop, top 40 and EDM blare from the sound system. The drinks are expensive and the lines can be long, but if you're trying to hob-nob (or get an Instagram photo) with some A-listers, this is the place to be.
Smartbar
Best club for house music
Located in the basement of Wrigleyville rock club Metro, the cramped dance floor at Smartbar still pulses to the beat of Chicago's house music legacy—in fact, the late "Godfather of House" Frankie Knuckles was one of the club's original residents. Whether you're coming to sashay with drag performers at the Sunday night Queen dance party or check out sets from residents and of-the-moment touring DJs, this 400-capacity club is a reliable spot to get down during the weekend.
Disco
Best retro-club
You can live out your Saturday Night Fever dreams at this throwback club located above Celeste in River North. Outfitted with disco balls (duh), an illuminated dance floor and plenty of mirrored surfaces to admire yourself in, this weekend party spot is the perfect place to show off some vintage threads and share a bottle with some new friends. The playlists here usually fall in line with the retro vibes of the space, but you'll probably hear some more contemporary tunes, too.
Spybar
Best small club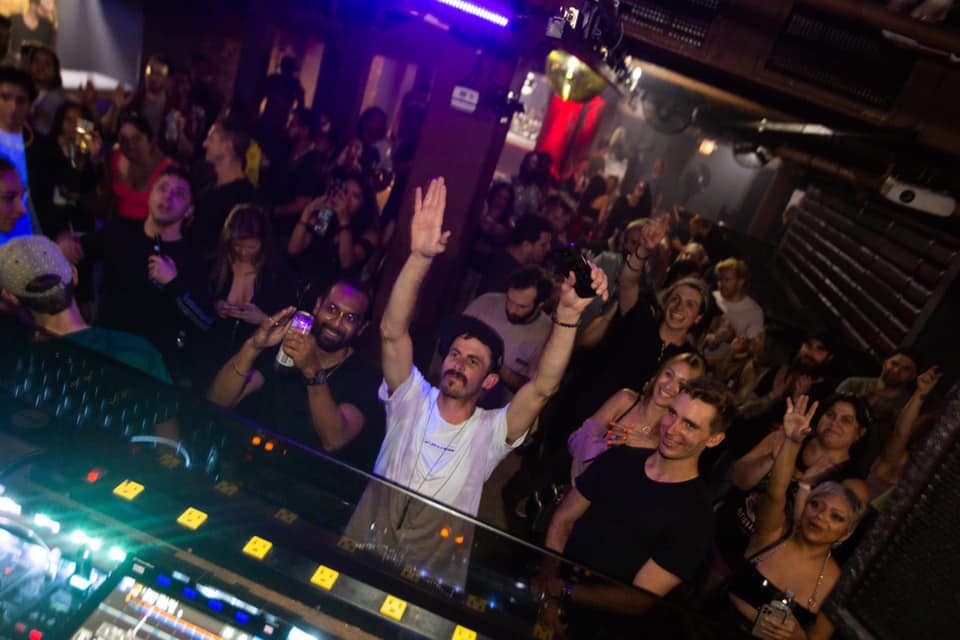 About 300 people can pack into this subterranean club tucked beneath the train tracks in River North, making it one of the most intimate nightlife destinations in all of Chicago. A typical night at Spybar will usually feature local house DJs or cutting-edge producers from overseas—and it's easy to secure a spot on the exclusive dance floor by purchasing a ticket in advance. Make sure to act fast if your favorite act announces a show here because the limited capacity means that in-demand events usually sell out quickly.
LITE Chicago
Best club for bottle-service
If you need to have your bottle delivered to you with a sparkler sticking out of it, you've come to the right place. While there's nothing particularly special about LITE Chicago—it's dimly lit, the music is loud and it attracts the type of folks who will pay a couple of hundred dollars for a bottle of booze. But if you're looking to splurge on something special, there are some notable high-ticket options here, including champagne, cognac and entire bottles of Louis XIII that will set you back $5,500 (though you can score a half ounce shot for $100).